MY OTHER SITE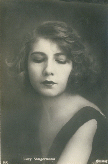 OTHER POSTCARD PUBLISHERS CHECKLISTS







WEBSITES WITH MOVIE STAR POSTCARD SCANS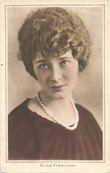 ENGLISH POSTCARD PUBLISHERS CAN BE FOUND HERE
PICTUREGOER, PICTURE PORTRAIT GALLERY, BEAGLES, LILYWHITE AND MANY MORE
ALSO THE ENGLISH ROSS VERLAG "FOREIGN" SERIES WITH SCANS!
CHECKLISTS! AWESOME SITE WITH SCANS AND HISTORY!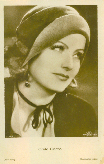 EVERY GRETA GARBO ROSS VERLAG POSTCARD CAN BE SEEN HERE
AS WELL AS ALL THE OTHER VINTAGE EUROPEAN POSTCARD PUBLISHERS -- INCREDIBLE SITE!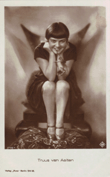 SYBILLE SCHMITZ WEBSITE WITH POSTCARDS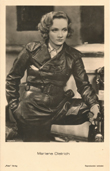 MARLENE DIETRICH POSTCARDS BY ELZBIETA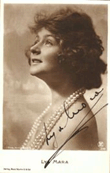 BERND'S SITE WITH NICE SCANS OF ROSS VERLAG CARDS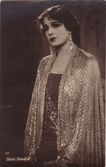 SITE FOR RUSSIAN POSTCARDS CREATED BY LEONID MILEEV
SOVIET STARS ON LEFT/INTERNATIONAL STARS ON RIGHT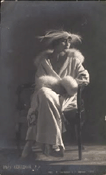 RUSSIAN SILENT MOVIE ACTRESS VERA HOLODNAYA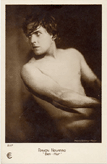 GREAT RAMON NOVARRO SITE -- CHECK OUT THE GALLERY FOR POSTCARD SCANS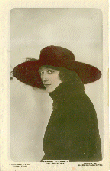 PAULINE FREDERICK POSTCARD PAGE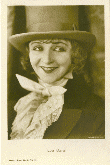 FRENCH SITE "L'ENCINEMATHEQUE" INCLUDES MANY GREAT SCANS OF MOVIE STAR POSTCARDS.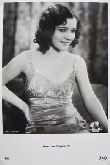 MORE TERRIFIC POSTCARD SCANS ON YVONNE MULDER'S SITE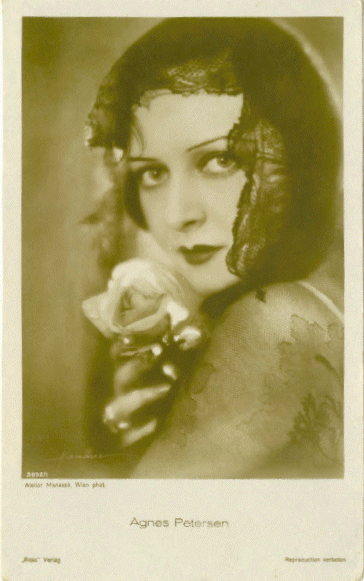 LOVELY SITE WHERE YOU CAN RATE THE ALLURE OF VINTAGE FILM ACTRESSES GREAT POSTCARDS AND SHORT BIO'S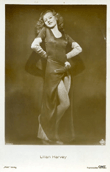 BLOGGER JOHN TOOHEY'S POSTS ON ROSS VERLAG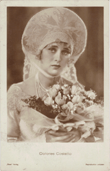 GREAT SITE WITH HUNDREDS OF SCANS OF ROSS VERLAG POSTCARDS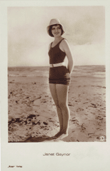 LOTS OF INTERESTING POSTCARDS FOUND THROUGHOUT THIS SITE BY ANDREAS-ANDREW BORNEMANN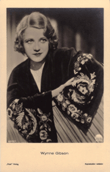 ROSS CARDS AND OTHER VINTAGE POSTCARDS CAN BE FOUND ON THIS FLICKR SITE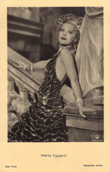 VERY NICE BLOG ON EUROPEAN FILM STAR POSTCARDS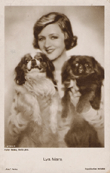 ANOTHER FLICKER SITE WITH SEVERAL DIFFERENT SETS
OF MOVIE STAR POSTCARDS BY SHANNON





SILENT FILM WEBSITE RELATED SITES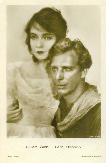 HERE'S A GREAT SITE FOR MOVIE STAR TOBACCO CARDS, WITH CHECKLISTS (THE INSPIRATION FOR THIS SITE)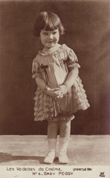 A LIST OF STILL LIVING SILENT MOVIE STARS






THIS TERRIFIC GERMAN AND ENGLISH LANGUAGE SITE HAS BIOGRAPHICAL INFORMATION ON ALL THOSE EUROPEAN ACTORS FOUND ON ROSS CARDS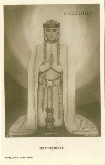 HERE IS AN ONLINE AMERICAN RESOURCE FOR SOME OF THE GERMAN FILMS FOUND ON ROSS VERLAG POSTCARDS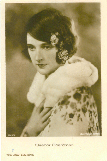 FOR INFORMATION ON MANY OF THE STARS TRY THE INTERNET MOVIE DATABASE.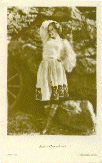 HERE IS A LISTING OF POSTCARD SHOWS IN THE USA.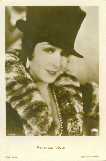 POSTCARD DEALERS CAN BE FOUND HERE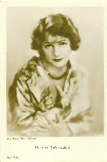 UNSUNG DIVA'S OF THE SILENT SCREEN IS A WONDERFUL SITE
FEATURING SOME GREAT ACTRESSES. LOTS OF LINKS.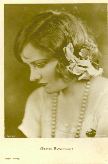 INCREDIBLE SITE BY CLIFF ALIPERTI SELLING ALL KINDS OF VINTAGE MEMORABILIA, BUT WITH LOTS OF ARTICLES, SCANS, AND EXAMPLES.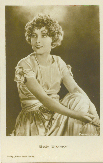 WHO DOESN'T LOVE BETTY BRONSON?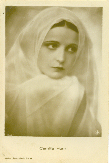 WANT TO SEE SOME STILLS FROM SILENT FILMS?
---