A few mistakes were made on the cards.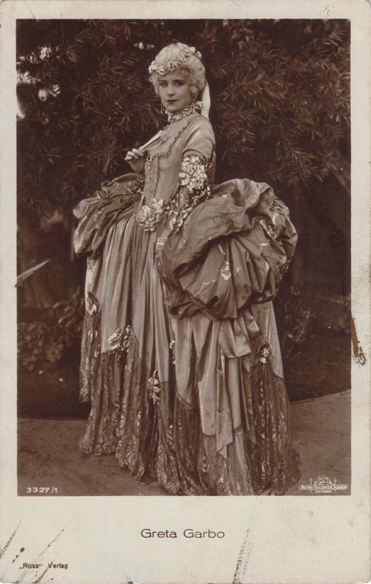 Although this is from the lost Garbo film
"Divine Woman," this is not Greta Garbo in the photo.
It is actually actress Paulette Duval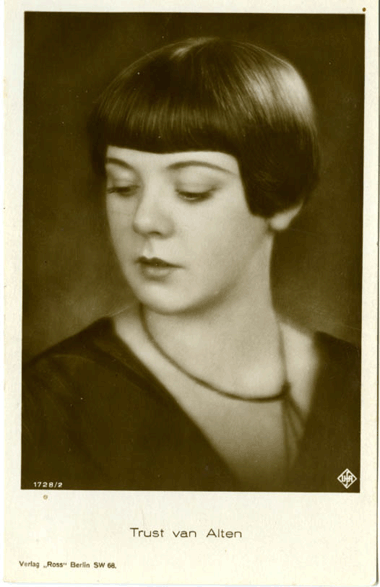 Truus Van Alten card mispelled "Trust van Alten"
(Scan courtesy of Klaas Dierks)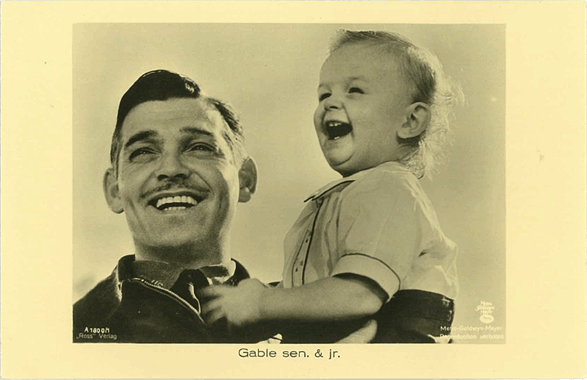 Clark Gable Sen. And Jr.
Young boy could not be Gable's son as he was born after Gable passed away.
Probably an actor from one of his films.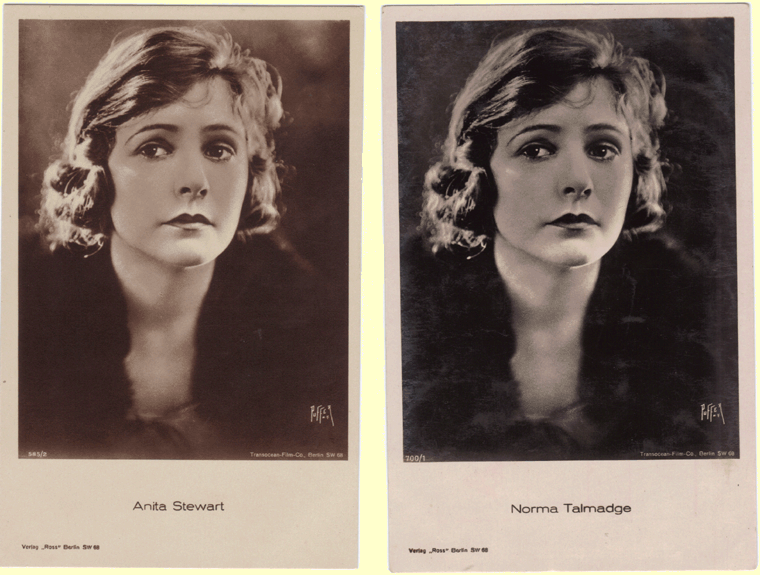 An Anita Stewart card showing Norma Talmadge
One version of Norma Talmadge - Gilbert Roland card
was misprinted with the name of actor John Boles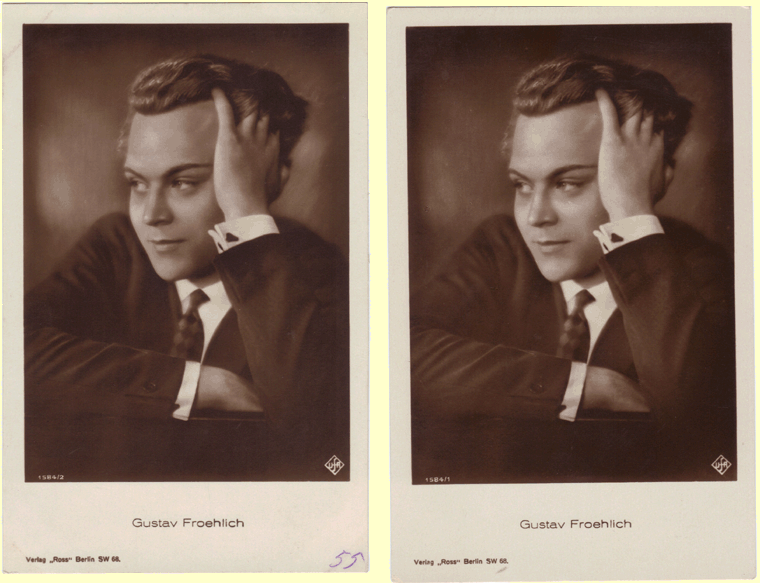 Gustav Froelich 1584/1 and 1584/2 with same photo on both cards