Another group of cards were known as the G Series. These seemed to be strictly German performers. They measured 4 1/8 by 5 7/8. Currently, I have them running from #51 to #232, but it is possible there are more.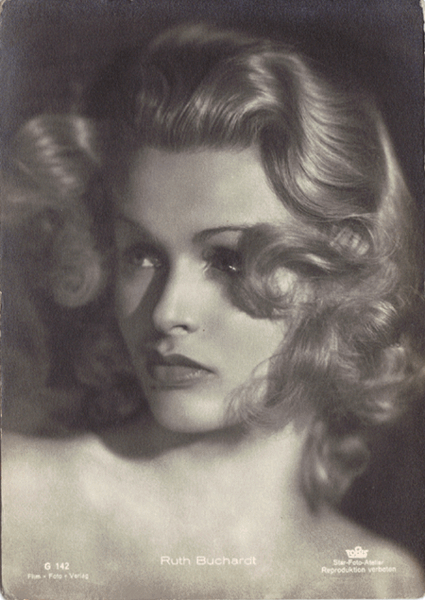 G 142 Ruth Buchardt
---


Another series were knows as the K cards. They were advertised as "Kunstblätter" meaning "art sheets." These were not postcards, but larger size photo portraits, similar to 8 X 10 or 5 X 9 studio publicity photos. They came in sizes 20 x 25 cm, 20 X 30 cm, 18 x 24 cm and 15 x 20 cm. They also came in black and white, or the sepia brown as well as gloss finish. Although they had their own numbering systems, some of the regular Ross Verlag postcards were reprinted in this larger format, with a "K" in front of the original number. The "K" photos are not as common as the other cards, probably because they were more expensive to purchase. Note: Another German postcard publisher, Photochemie had a series of movie star postcards, whose numbers all began with the letter "k". They are not related to the Ross Verlag cards.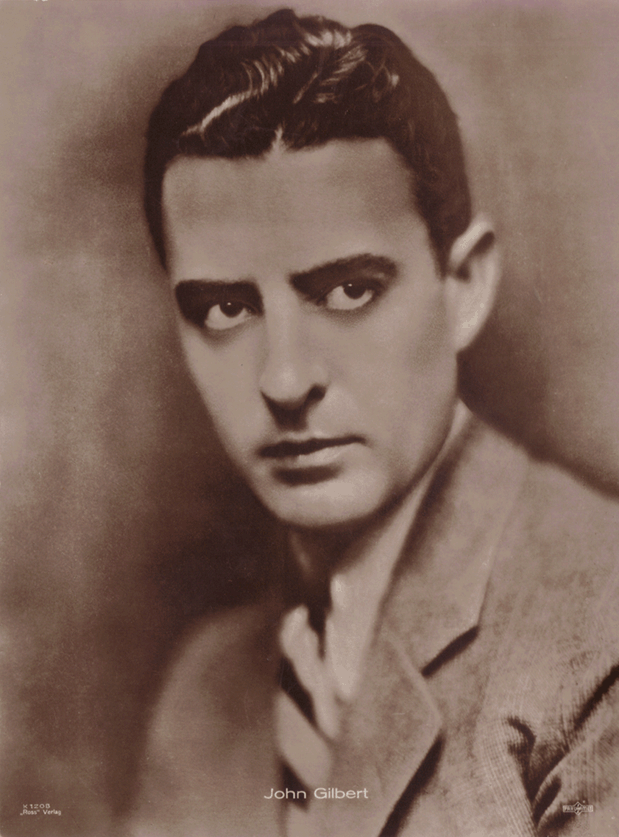 John Gilbert K 1208 photo.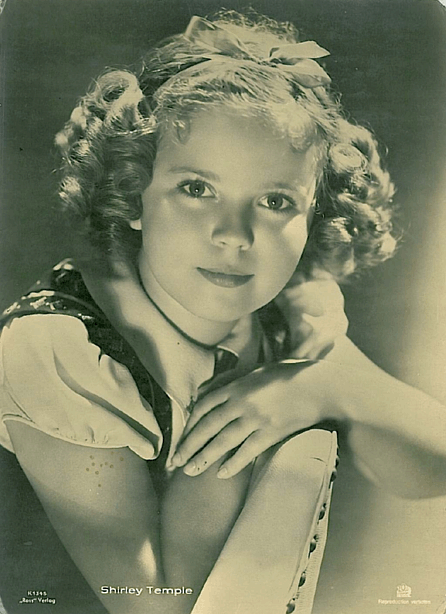 Shirley Temple K 1345 photo.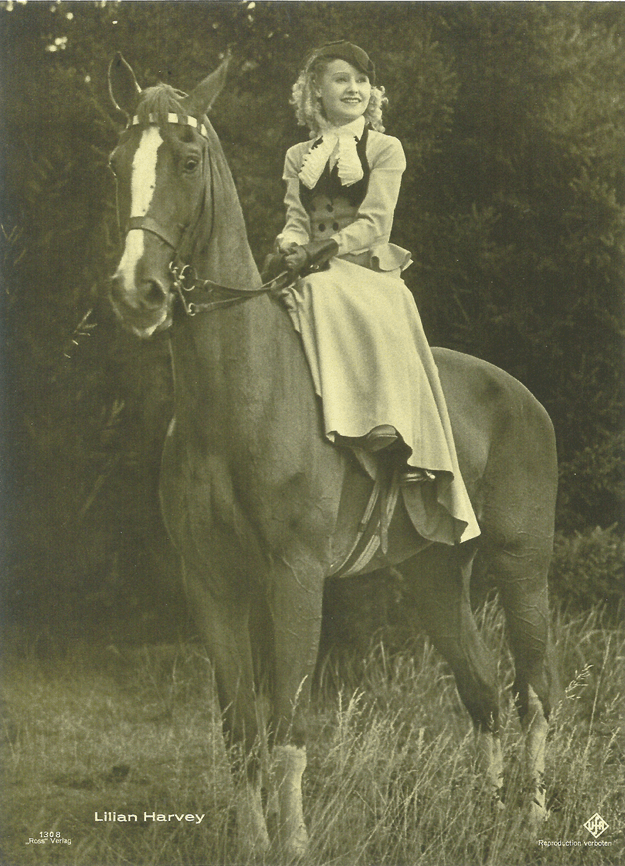 A Lilian Harvey photo with the same size and number related to the K series, but without the K number in front of the 1308.
(Thanks to Hans Schnepper for the scan.)
---


Next is the W series. They were a larger size, about 20 x 25 centimeters, or 8 X 10 inches, similar to the K Series. These photo sheets rarely show up. I've never seen them advertised in vintage German movie magazines as the other cards were. Some of them had printed signatures on them, while others were just the regular printed name. Curiously, some of them were dated for Christmas Eve 1941 or 1942. Were the photos perhaps only released at Christmas time? Could the "W" refers to Weihnacht (German for Christmas)? Or even have some relation to the Winterhilfswerk (Winter Relief Fund)?

Thanks to Dave Stone for providing information on this illusive series.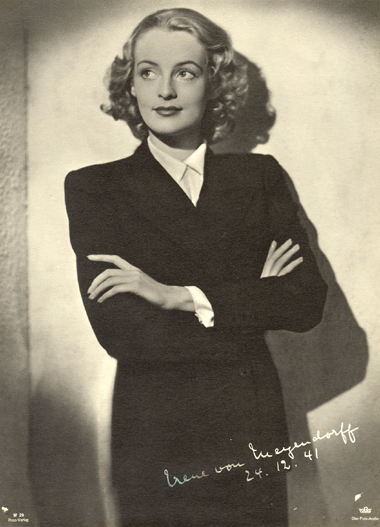 Irene von Meyendorff W card
This Harry Gondi art sheet is in the same format as the W series, however it has no number or series designation.
There may have been various such items produced through Ross. Thanks to Klaas Dierks for the scan.