Also sold were smaller photos (2 12/16 X 1 13/16 inches), similar in size to tobacco cards, but sold in packs of ten, not in cigarette packs. Although the photos themselves were not numbered, the packages that they came in were. They were called "Mäppchen." Some were also color tinted. They probably started being published around 1933 and stopped in 1943. There were approximately 855 separate packs. They continued through #877 on a single card which grouped together the ten photos (probably done to save money). These smaller photos also appeared grouped together in fours on regular size postcards.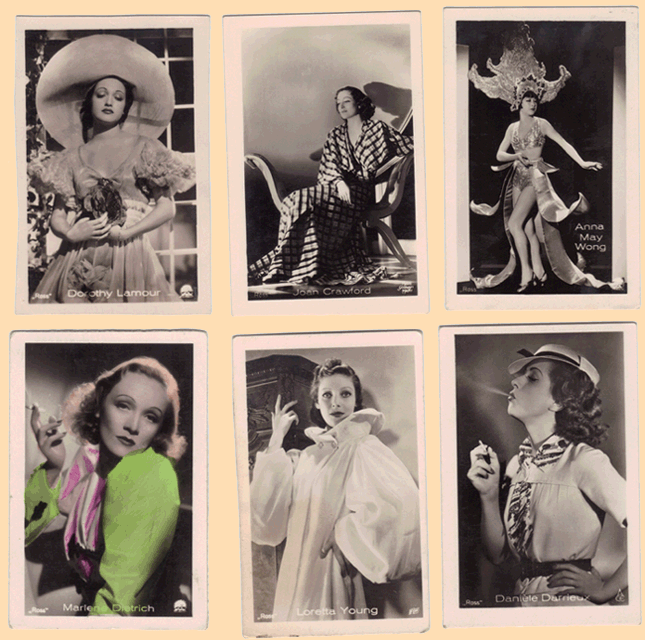 Examples of the small photos
| | |
| --- | --- |
| Set of 10 Marlene Dietrich cards in package | A rarer 6 card larger sized version. |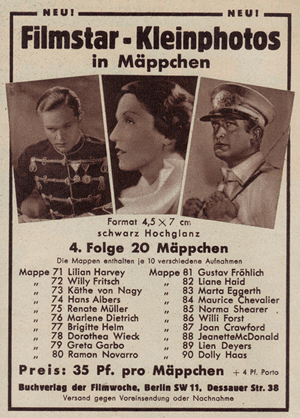 Magazine advertisement for photos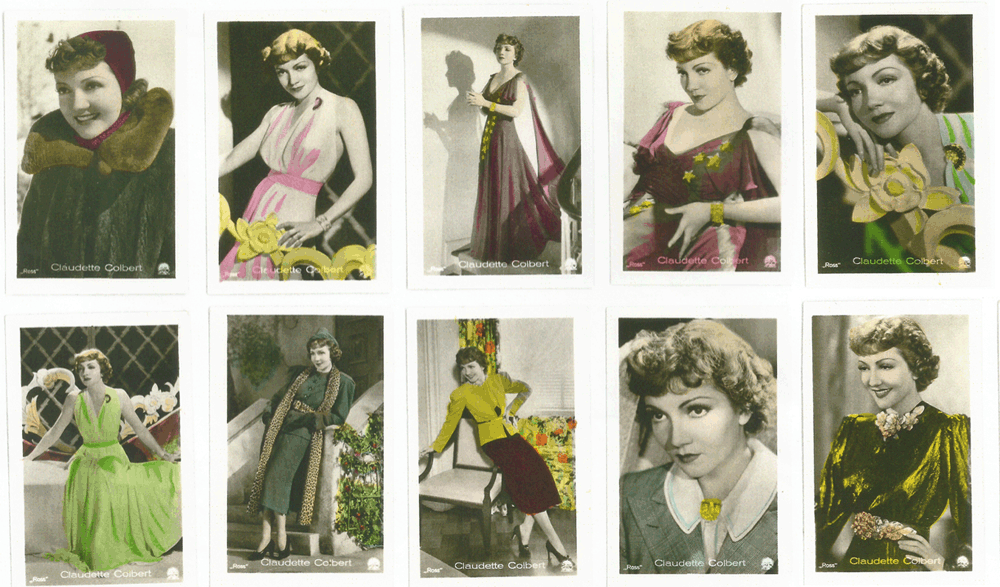 A set of 10 Claudette Colbert color cards.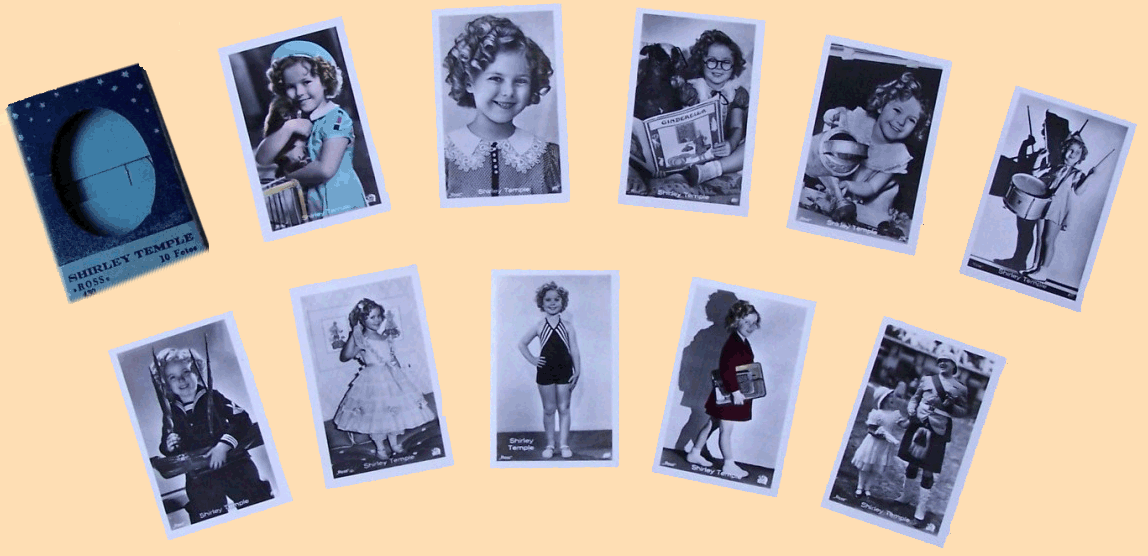 Shirley Temple set of ten with package.
Probably not part of the same set, as one of the cards is color.
| | |
| --- | --- |
| Franciska Gaal four photo card | Ginger Rogers color four photo card |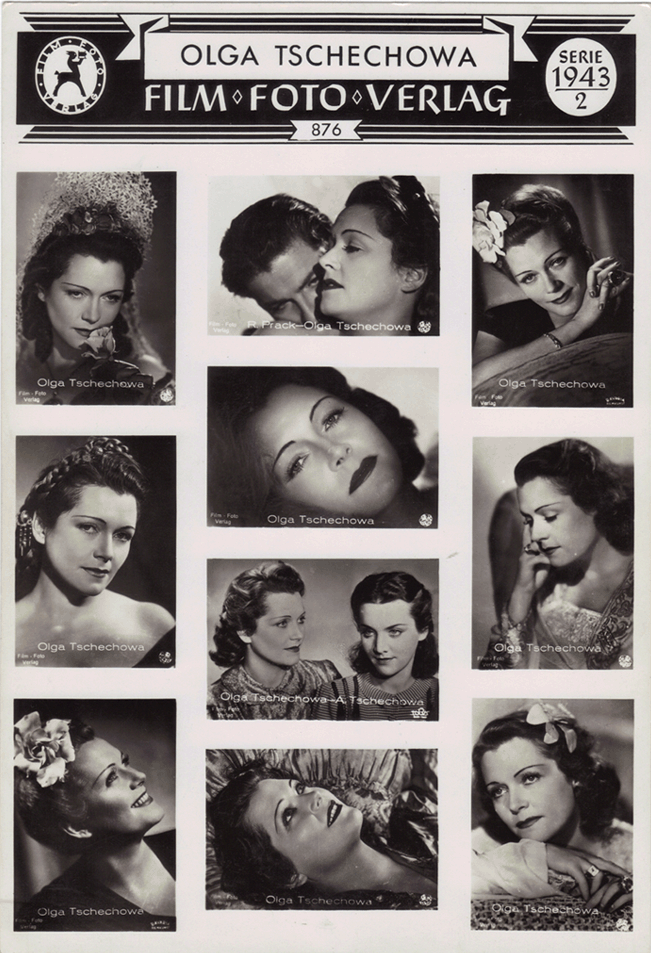 Smaller photos on larger card